Historical gem ……
Think the 1700's, downtown Kingston, and Irresistible Homes……although I was not obviously alive in the 1700's I had the pleasure of working some magic on this gem that was built in the 1700's,  and it was about to go on the market. Historically designated, little change could be brought to the outside of this home and much of the inside had been already updated.  Unique in its stature and history, this home was in need of a "homey" presence but was definitely not in need of a different location.  Within walking distance to the market, fantastic restaurants and the Kingston downtown waterfront, this stately home just needed the right price and a nice presentation.
In walk two gentlemen from Vancouver.  One being the owner,  and the other his friend, both here to get this home on the market in a timely manner.  Currently, this home was being fixed up after having been rented. After meeting with the Realtor it was decided that they were in need of a stager.  Thus….the beginning of an eventful but fruitful week with Irresistible Homes.
Let me tell you the end of the story first as it's better than the start….
And in the end, they loved it!
Back to the start…..our relationship got off to a stressful beginning.  I can only tell you this now because there was a happy ending but we started off with different mindsets.  We can laugh (and we do) about it now but the first few days were filled with some education of what staging was and on many occasions lowering our raised eyebrows.
My job, as I see it, is to present a home in the best way possible to bring a sale to the Seller.  When I consider the home I am staging I try to remedy as many "problem" areas as I can.  Those objection areas are going to be a hurdle to a Buyer, and I know if they can be removed or minimized it will make selling the home much easier and leave more money in my Sellers pocket.  For every objection a Buyer or Buyer's agent are finding in a home,  there's reasons in their mindset to come in with a lower offer price.
So back to my gentlemen……I had many ideas going through my head as to what needed to be fixed and a warmth that obviously needed to come into this home. They had a mindset that if they decorated like Vancouver that it would sell better.  I kept saying this was downtown Kingston….they would say give it a Vancouver feel…..I would say this is downtown Kingston. Vancouver. Kingston. Vancouver. Kingston.
You getting the picture?
After the first few days were over…..the change started to evolve…..and I finally had believers on my hands as the warmth and charm of downtown Kingston started to be felt and seen.
Here's what one of the gentlemen had to say about "Irresistible homes" (he actually wrote over a page but I downsized it to a sentence or two):
"By the time Karen finished the house, she presented it significantly better than if we had done nothing.  Further, it presented in a way we could never have accomplished.  I certainly would not consider looking any further than Karen if I needed staging services in Kingston."
                                                                                                Greg P / July 2013
Just a few of the areas that were addressed in the home …….
You can see it for yourself in the pictures
Lighting…..very important…..I see it as the jewelry to the room.
Consistent color…….(see the orange kitchen counter top, blue railings, yellow bedroom, blue flooring in the bathroom etc, etc
Large rooms being given different functions to bring it to scale….ie. the kitchen was also given the function of sitting area as well as office.
Master Bedroom Before
Master Bedroom After
Living Room Before
Living Room After
Dining Room before (something about that light that definitely doesn't speak dining room)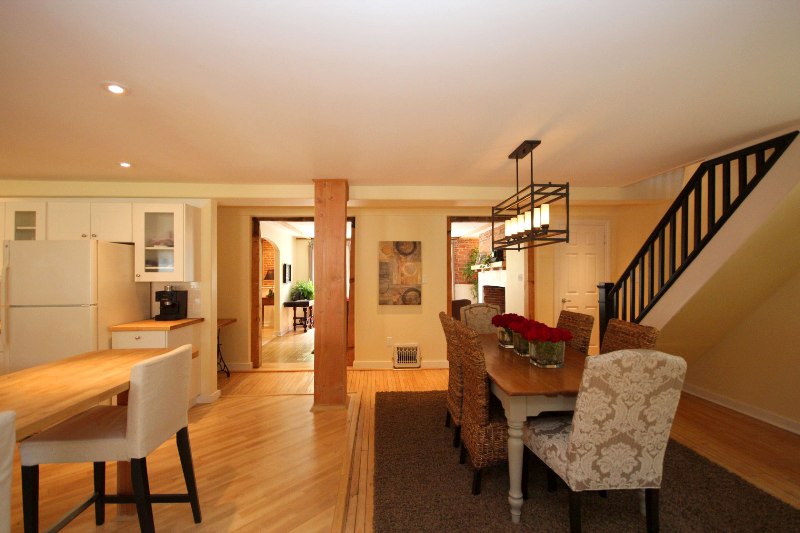 Dining Room After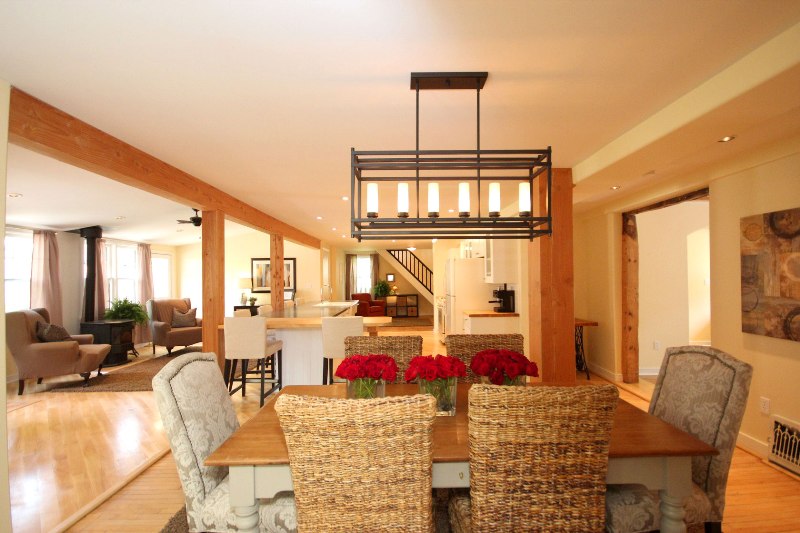 Dining Room after (2)
Office area in kitchen….before
Office area in kitchen….after
Sitting area in Kitchen….before
Sitting area in Kitchen …..after
Bathroom before (what do I do with that blue floor?)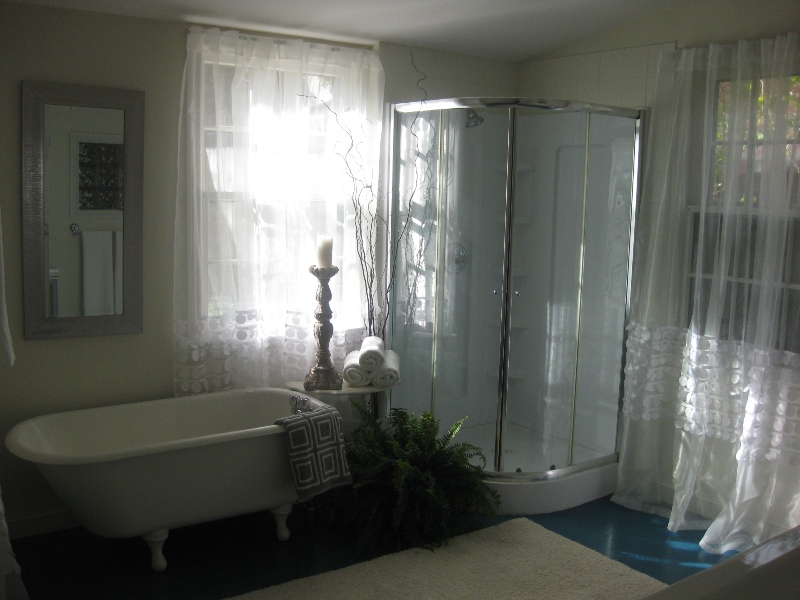 Bathroom after (who said you needed a standard bath mat?…..when hiding a blue floor needs to happen you go with as big as you can find!Certainly helps with pictures)
Coach house before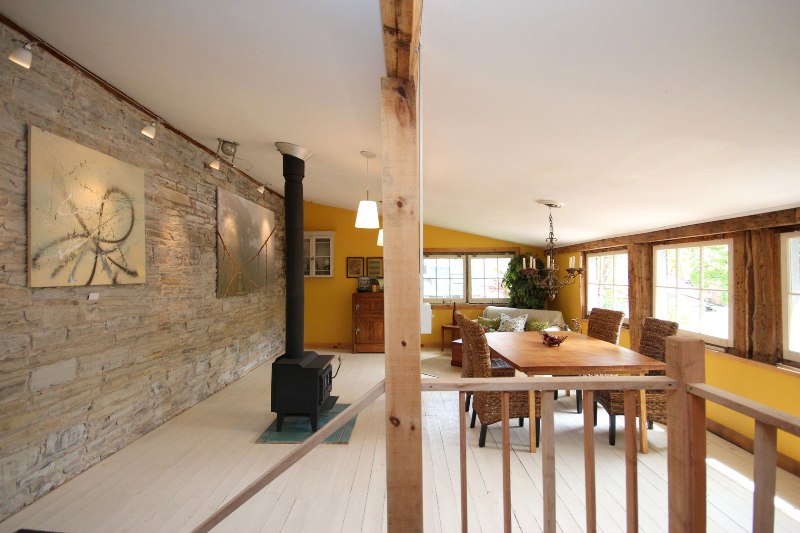 Coach house after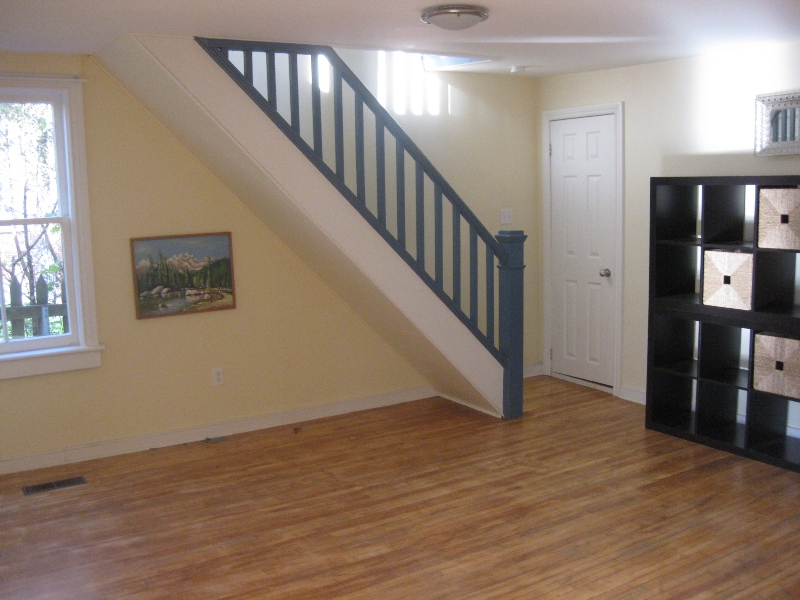 Sitting area before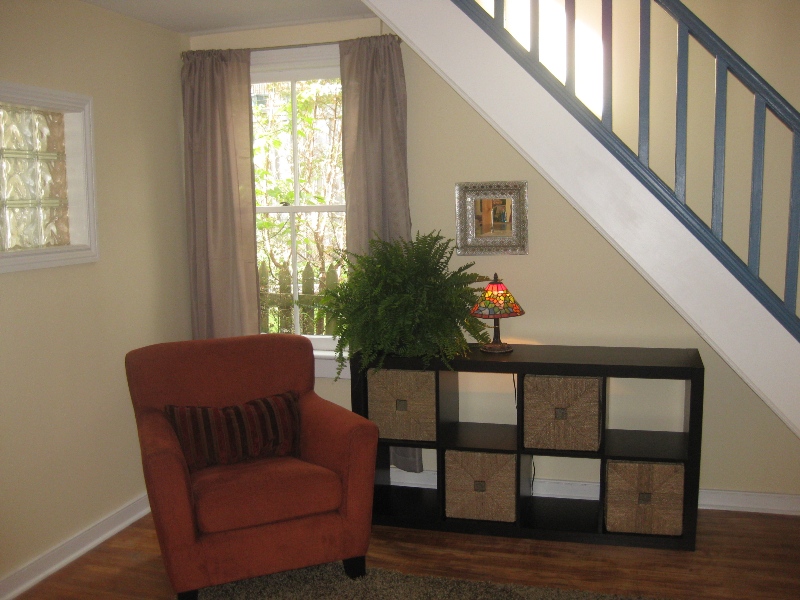 Sitting area after (this picture taken before I convinced them to paint the blue railing black)
Kitchen before……4 different kinds of lighting in the kitchen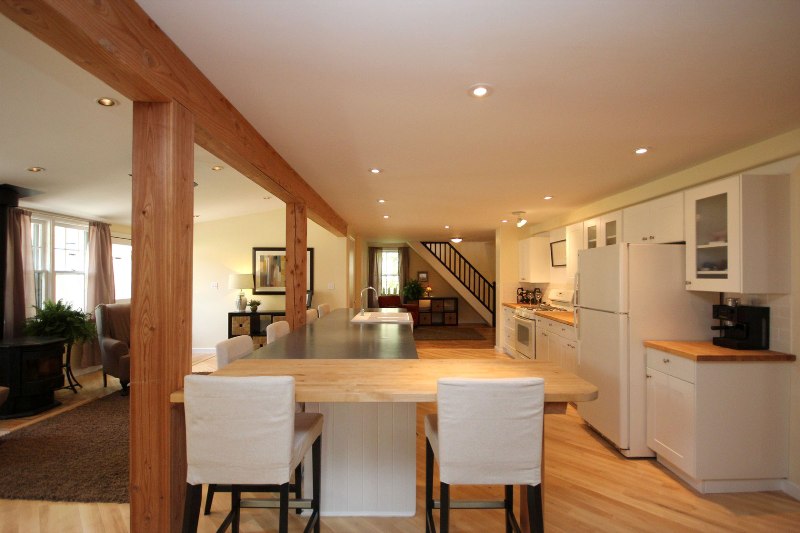 Kitchen after……consistent lighting and repainted orange counter top
Spare room staged……but before I convinced them to paint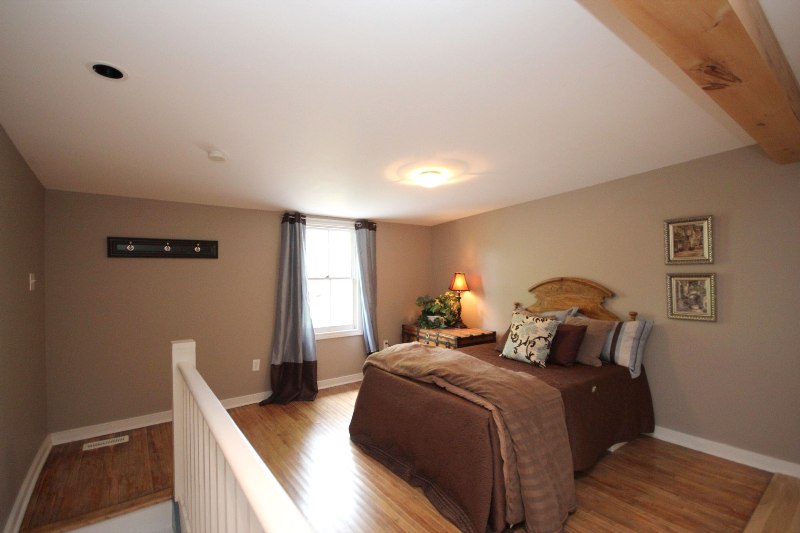 Spare room after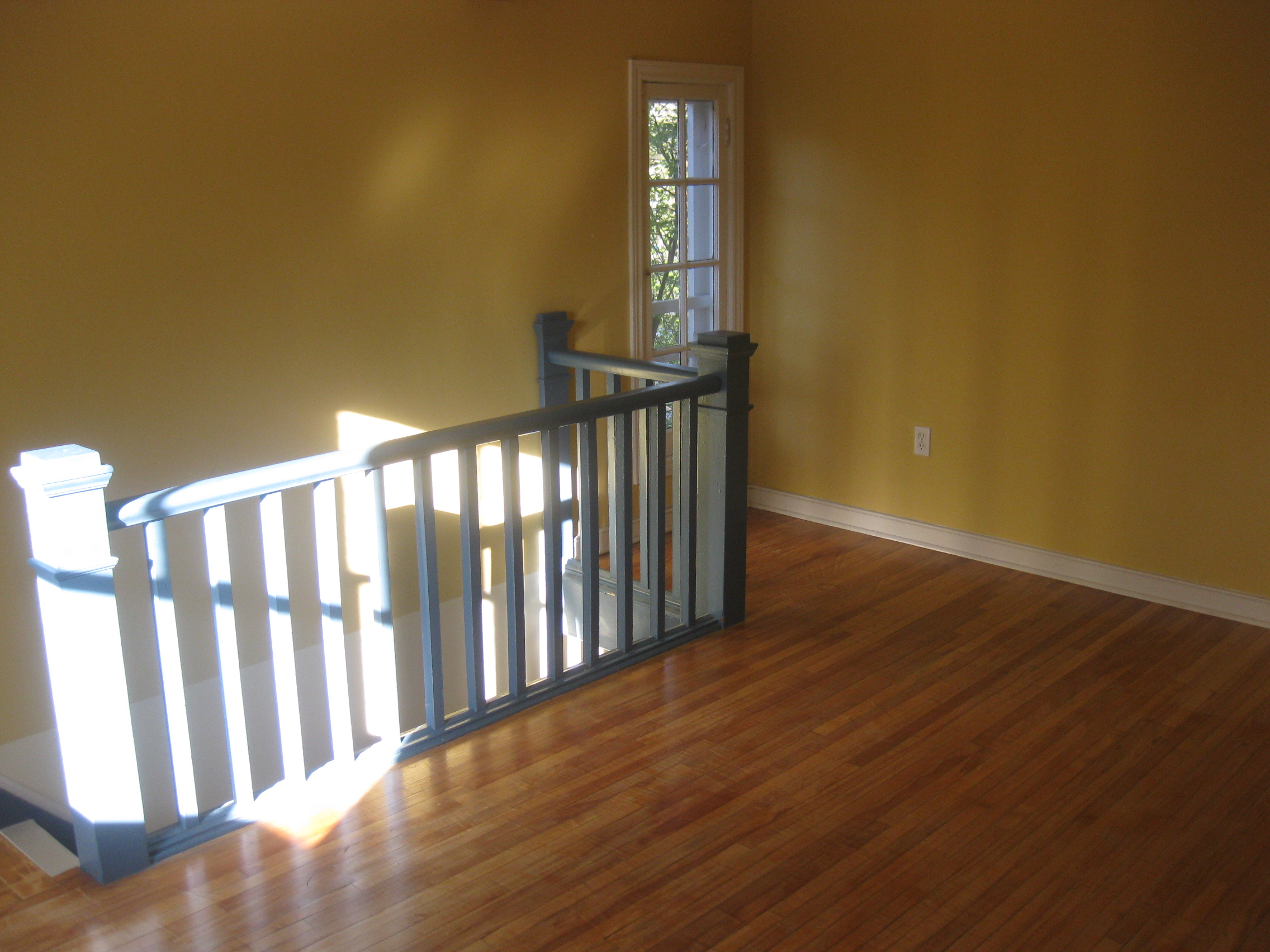 Spare room 2..before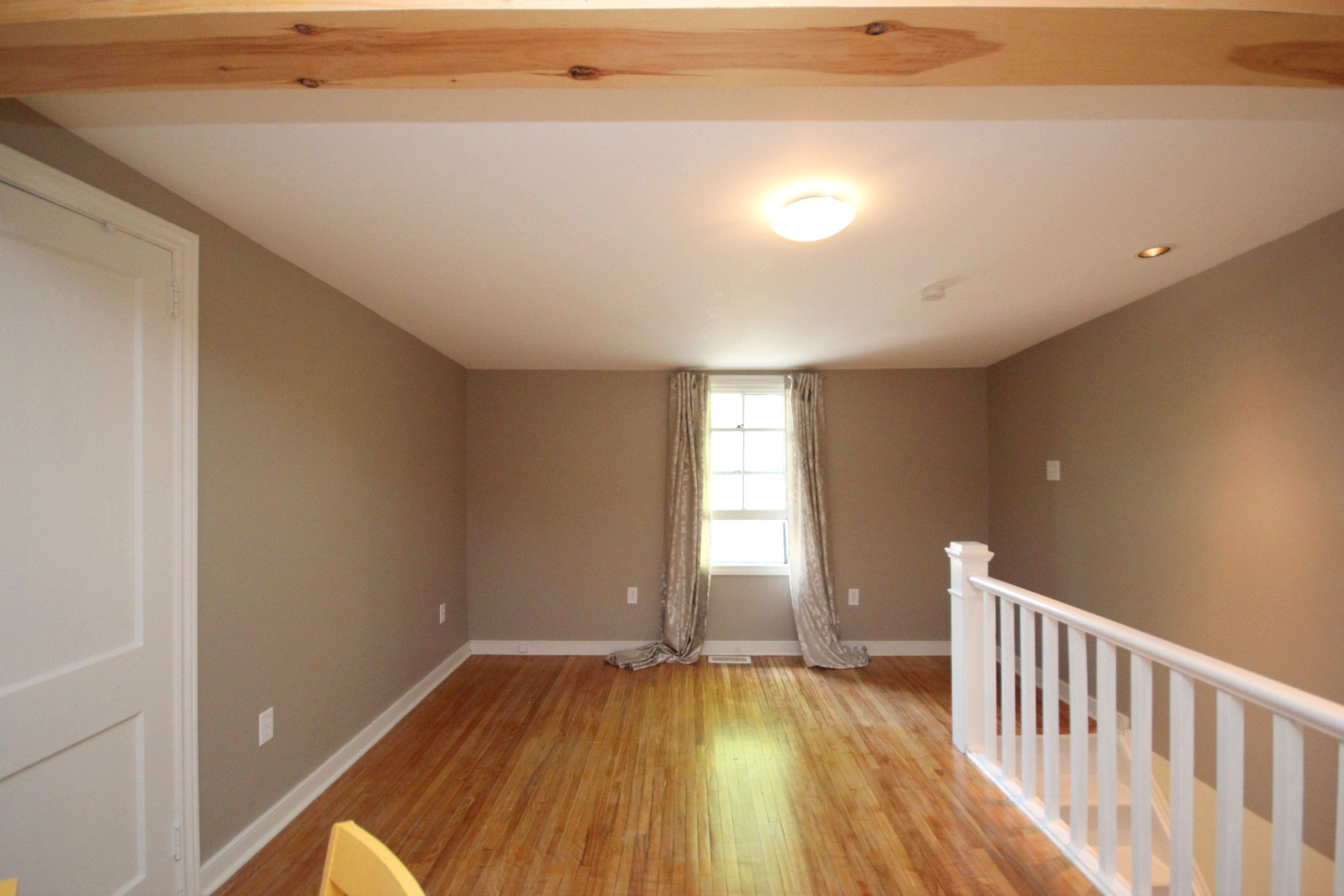 Spare room 2….after….consistency in the color palette of this home helps with the flow of the home as well as the flow of presentation of pictures on the internet