Before you know it…
Your kids are growing up, and what you once found important isn't anymore.
There's significant milestones in life that you reach.  We all have them.  As you look back, you begin to ponder those milestones and through that sifting of events you obtain perfect vision of what is really important in life.  Areas you have once put a lot of energy into with your time and thoughts are now minimal.  Fears that once held you back may now be the catalyst to launch you further forward.  Passions that were small seeds at one time are now full blown.
I grew up on a dairy farm and learned the value of hard work, having good people speak into my life, giving a helping hand to others, and the importance of having God at the center of one's home and heart. The same values that I was taught as a young girl are the same values I still hold dear today.
I still remember the day when I was nine or ten years old, downtown Toronto with my mother.  There was a homeless man in a bus shelter and she gave me money to put in his hand.  It was her example that set me on my course.
Since before college, I volunteered and then subsequently worked in various social services. After spending 20 years working in this field, my entrepreneurial spirit took flight as I sought out self employment.
Being My Best Me
My days in Social Services gave me a great foundation in working with people.  Although, when I decided to pursue a career in Real Estate, I was excited that my natural desires and abilities to create, build and imagine what could be in a home, could now compliment my work life. 
My passion for selling homes originated from my desire to work with people. Assisting them to see their home, or one they are considering purchasing, for its true potential is where I love to spend my time.   My ability to optimize your presentation for listing through staging, video and marketing creates an edge on your competition and sets you apart from the rest. Realty Difference strives for excellence in adding value to your home through their services and unwavering commitment to their clients from start to finish. 
Aside from enhancing and staging for my own Real Estate clients, I have also been involved in many design projects for my clients new purchase.  A past experience also enabled me to stage an entire home in one day, for a House Hunters episode on HGTV which aired in 2016. That was of course with a great crew of ladies!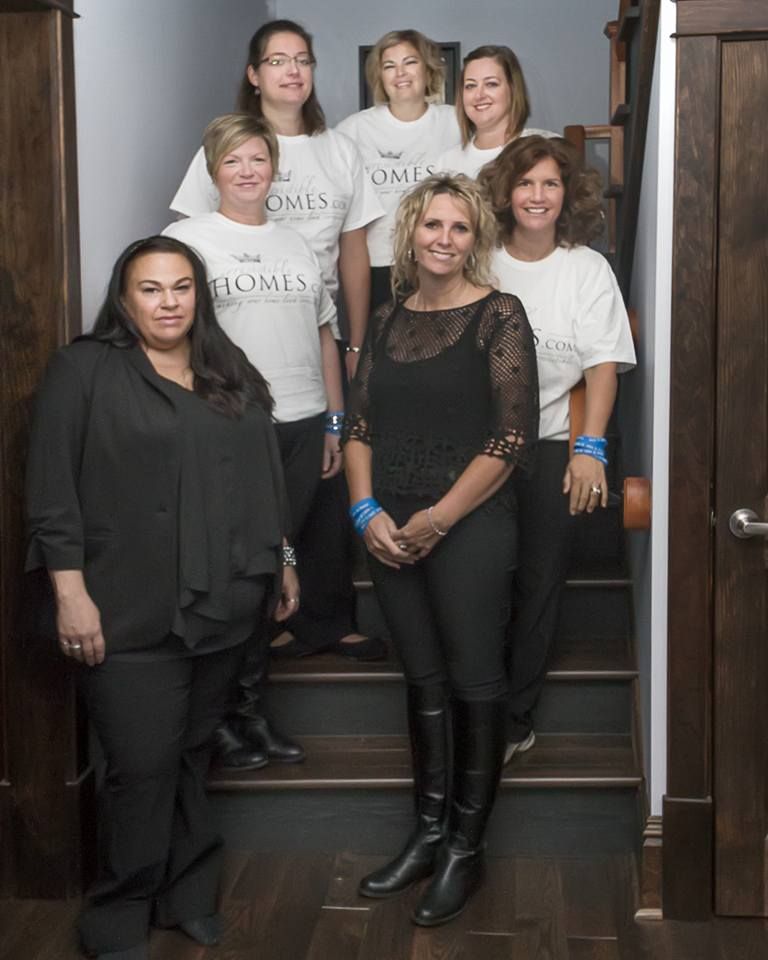 I could tell you how professional I am, or what a great negotiator you will have on your behalf, all to win your favor as your next REALTOR®, but the simple truth is, it is important to me to be my best and to do my best for my clientele, while placing value on integrity, honesty and trust.
"Karen is by far the best REALTOR® we've had over many moves. She really proved herself in our recent move from Belleville to the Kingston area. We were thrilled with her exceptional staging service, which made our home look like the elegant executive home it was meant to be — it sold within three hours! Finally, she helped us find our dream home in the Kingston area – ensuring the country house purchase was seamless. With her fine eye for design, Karen has once again surpassed our expectations. When buying or selling, it is best to have the high quality negotiator on your side. Karen's sound understanding of real estate helped us navigate through some challenging situations. If you want the best person for the job – call Karen!"                                                                                          Rebecca, 2020
Deep Roots
"Keeping good nutrients deep in the soil will nurture firm and steadfast roots that will birth the passion created just for you."
Of all the nutrients that have been worked into my soil over the years, it has produced 3 main passions in my life.
My family
My service to others using my time and talents
Helping beyond my borders
I've been blessed with three children and if the only thing I've ever done in my life is to raise them, then my life has had purpose, for they are my greatest joy, my highest calling, and a substantial source of growth and inspiration.
My service to others is based on all the seeds planted throughout my life.  We are all called to serve one another with the different strengths we possess. Specifically, service to my clients in Real Estate is in working with a vast range of people from military families, international clients, my next door neighbor to the dearest of friends. Whether they are listing their own home,  searching for a hobby farm, a city property with character, a home in suburbia, a cottage on a peaceful lake, or a commercial building for their next business, my goal is always to have a satisfied client.
Helping beyond my boarders is quite simply my passion and will remain so for years to come. I first travelled to Haiti in 2014 for the first time and it changed my life.
I struggled when I came home to know what to do with the what I had witnessed. In the months after returning home, I had to acknowledge this desire in my heart to assist the people of Haiti in any way I could, and has resulted in returning to Haiti yearly with "Friends of Haiti.ca". We are committed to building relationships, fundraising for our feeding and gardening programs, community school, and dental hygiene care.   It is a joy to both myself and my family to participate in seeing our new friends encouraged, uplifted  and to excel in their lives.