Buyer's or Seller's Market?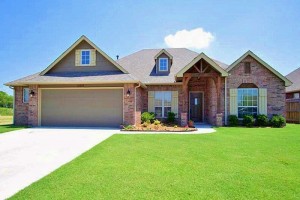 A buyer's market and its opposite, a seller's market, are terms defined by a statistical measure.
Buyer's Market
In most Canadian markets, a buyer's market occurs when the sales-to-listing ration is 35% or less (or approximately 7 sales to every 20 listings). This is a market when there are more homes for sale than there are buyers; it's a market where prices will drop over time as home owners become more and more eager to sell their property.
In such a market, your home may take longer to sell and you will have less negotiating power in terms of the selling price. Fortunately, you will be in the driver's seat when making an offer on your next home.
Seller's Market
A seller's market, occurs when the sales-to-listings ratio reaches 55% or more (or approximately three sales to every five listings). Seller's market occurs when there are a lot of qualified buyers in the market place, like when interest rates are low, and not enough homes for sale in the market. When these conditions occur, bidding wars will drive up prices as multiple offers come in on sought-after properties.
Toronto and Hamilton have experienced seller's markets for the last few years.
As a seller, you will probably have more negotiating power and obtain a higher selling price for your property. Unfortunately, you will be on the other side of the fence when purchasing your next home.
Balanced Market
The number of homes on the market is roughly equal to the number of buyers (supply equals demand). In this market, prices are stable and homes sell within a reasonable period of time. It is a calm atmosphere with buyers having a satisfactory number of homes from which to choose.
Kingston has been feeling like a buyer's market the last few years, but actually the prices have been fairly stable and even increasing slowly.  It's not the market we had been used to, with a steady increase in prices for years and years, but it is still quite healthy.
Sources: Moneysense