Your kids are growing up
What you once found important, isn't anymore
You are quite a bit more like your parents than you thought you'd be
There's important milestones in life that you reach.  We all have them.  As you look back, you begin to ponder those milestones and through that sifting of events you obtain perfect vision of what is really important in life.  Areas you have once put a lot of energy into with your time and thoughts are now minimal.  Fears that once held you back may now be the catalyst to launch you further forward.  Passions that were small seeds at one time are now full blown.
I grew up on a dairy farm and learned the value of hard work, having good people speak into my life, giving a helping hand to others, and the importance of having God at the center of one's home and heart. The same values that I was taught as a young girl are the same values I still hold dear today.
I still remember the day when I was nine or ten years old, downtown Toronto with my mother.  There was a homeless man in a bus shelter and she gave me money to put in his hand.  It was her example that set me on my course.
Since before college, I volunteered and worked in various social services.  After spending 20 years working in this field, my entrepreneurial spirit took flight as I sought out self employment.
It's beautiful when a career and a passion comes together.
Being my best Me
My days in Social Services gave me a great foundation in working with people.  Although, when I decided to pursue a career in Real Estate, I was excited that my natural desires and abilities to create, build and imagine what could be in a home, could now compliment my work life.
My passion for selling homes originates from my desire to be involved in good design layout.  I am gifted to visualize great layout in a room and color on a wall that can enhance a real estate presentation. I find MLS listings seem to be missing the mark on good presentation and being able to compete with other homes in their price range, size and location.
Much of what I see on MLS doesn't help a Seller to sell, rather it turns potential Buyers away.  I help my own clients with creating great marketing pictures by staging their listings to give them an edge on the competition.
I had the pleasure of working with Karen on 3 houses bought and sold. Her staging ability is incredible – she knows precisely what it takes to move a property quickly. Her extensive knowledge of the industry is second to none always keeping her clientele's best interests a top priority. Karen is amazing!!! I feel so fortunate to have worked with her. -Linda Peers
Aside from staging for my own Real Estate clients and other Realtors,  I have also been involved in many interior design projects, and was featured on HGTV in 2015.  What a great experience as I completely staged an entire home in one day for a House Hunters episode (aired in 2016).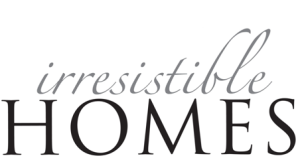 After three months of our house being listed with no interest we decided to hire a new realtor. After hiring Karen we saw that she had a real gift for staging…that became very evident when less then a month after her transformation took place the house was sold. We are so grateful to Karen and her innovative ideas. She is a blessing to whoever hires her. -Melissa Price June 2011
We all know how important "Home" is to us…..
I'll be home for Christmas
Home is where the heart is
Honey, when are you coming home?
Just wait till your father gets home! (Ok, maybe that one doesn't quite fit in!)
I love getting to know my clients. Finding that special home is unique to each individual. That tell tale sign of their eyes lighting up tells me that this is the one!!
In short, I could tell you how professional I am or what a great negotiator you will have on your behalf, all to win your favor as your next Realtor, but the simple truth is, it is important to me to be my best and to do my best for my clientele, while placing value on integrity, honesty and trust.
"If I had not been there during this morning's shoot, I wouldn't believe it was the same house.  Karen has been absolutely amazing. The transformation is incredible!  She guided us every step of the way and what seemed impossible and difficult was made to feel easy and pleasantly rewarding.  She is a true artist and very knowledgeable.  The team effort for all of us was wonderful to be part of.  So much was accomplished in such a short time."   Sue Proulx
Deep Roots
"Keeping good nutrients deep in the soil will nurture firm and steadfast roots that will birth the passion created just for you."
Of all the nutrients that have been worked into my soil over the years, it has produced 3 main passions in my life.
My family
My service to others using my time and talents
Helping beyond my borders
I've been blessed with three children and if the only thing I've ever done in my life is to raise them, then my life has had purpose, for they are my greatest joy and my highest calling.  I can thank them for being a source of growth and inspiration….and for all the gray hairs.
My service to others is based on all the seeds planted throughout my life.  We are all called to serve one another with the different strengths we possess. Specifically, service to my clients in Real Estate is in working with a vast range of people from military families, international clients, my next door neighbor to the dearest of friends. Whether they are looking for a hobby farm, a city property with character, a home in suburbia, a cottage on a peaceful lake, or a commercial building for their next business, my goal is always to have a satisfied client.
Helping beyond my boarders is quite simply my passion and will remain so for years to come. It was on my bucket list to take my family on a missions trip, and when we finally had the privilege of doing so in Haiti; it changed our lives.
I struggled when I came home to know what to do with the what I had witnessed. In the months after returning home, I had to acknowledge this desire in my heart to assist the people of Haiti in any way I could.  I needed to do "my part", which has resulted in returning to Haiti yearly, committing myself to building relationships, fundraising for projects, and encouraging my new friends who are very much family to me now.
(This is my friend Cherilia and she had a huge impact on my life……RIP 2016)
Yearly, we strive to give our best to the Haitian people, but consistently they give back more into our hearts and lives then we could ever give them.
I might not know much, but this I do know…
"When much is given, much is expected."  Understanding this, whatever I am involved with, I strive to make a Real Difference.